Te Takapau-a-Māui (Hikers Group Option)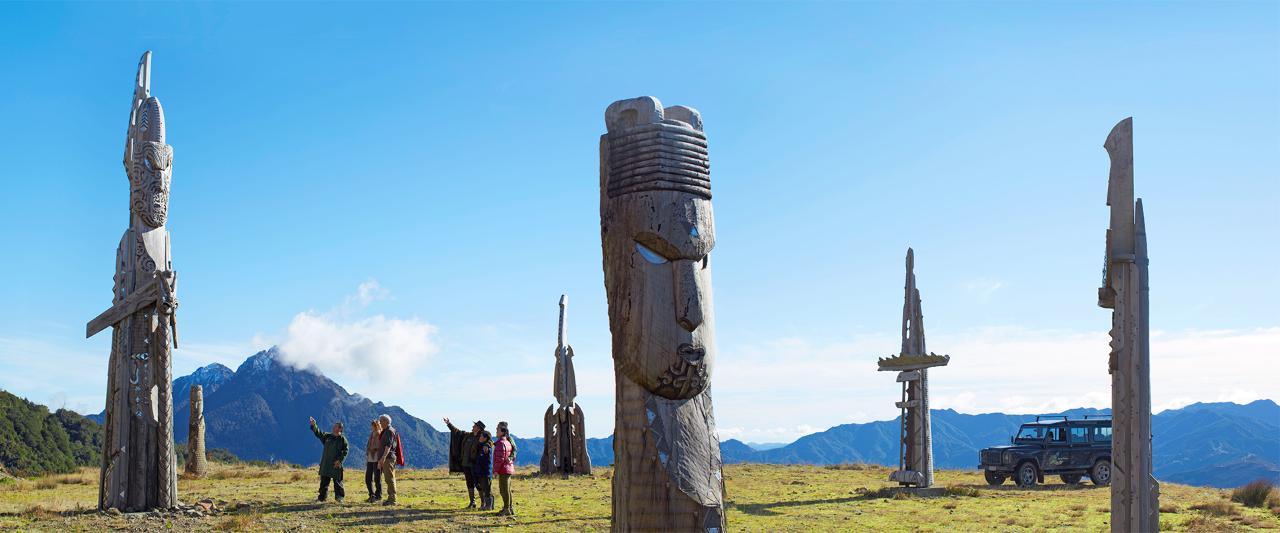 Duration: 1 Hours (approx.)
Location: Gisborne, Choose
Product code: P4VK2R
**If you are wanting join an experience in less than 72 hours, please contact us directly via info@maungahikurangi.com or +64 22 383 5381.

Maximum 12 ppl required for this tour.
For larger groups feel free to contact us to discuss a price.
If you are staying in our Hikurangi hut - this will accommodate 10 people.

This is catered for hiking groups who want to learn about our culture, our local stories, and our nine pou - Te Takapau-a-Māui.
Meeting point will be at the nine pou (Te Takapu-a-Maui) at approximately 11:00am.
This experience only allows a maximum of 12 people, unless you are staying in our hut then there is a maximum of 10 ppl.
People will journey through Pakihiroa station exposed to rural farmlands, mountainous views and wildlife.
Once at Te Takapau-a-Māui you will partake in mihi whakatau, karakia and oral delivery of the stories relating to the nine pou, with insight into the local region.
Please contact info@maungahikurangi.com if you wish to book the hut. Max of 10 people only. Rules and regulations do apply.
https://ngatiporou.com/nati-life/nati-experience/experience-hikurangi
Very Important Information

This tour is dependent predominantly on weather conditions. Before booking this tour please ensure that the weather conditions are suitable for the date you wish to book the tour. Below is a link to a website that offers a 10 day weather forecast for the Ruatoria region. Please use this website to determine the best day to do a tour.

If you are booking long-term, a notification email will be sent to you 10 days before your tour asking that you check the weather forecast to check conditions for your tour. If weather is not suitable consider rescheduling to another date.