Haramai - Day Tour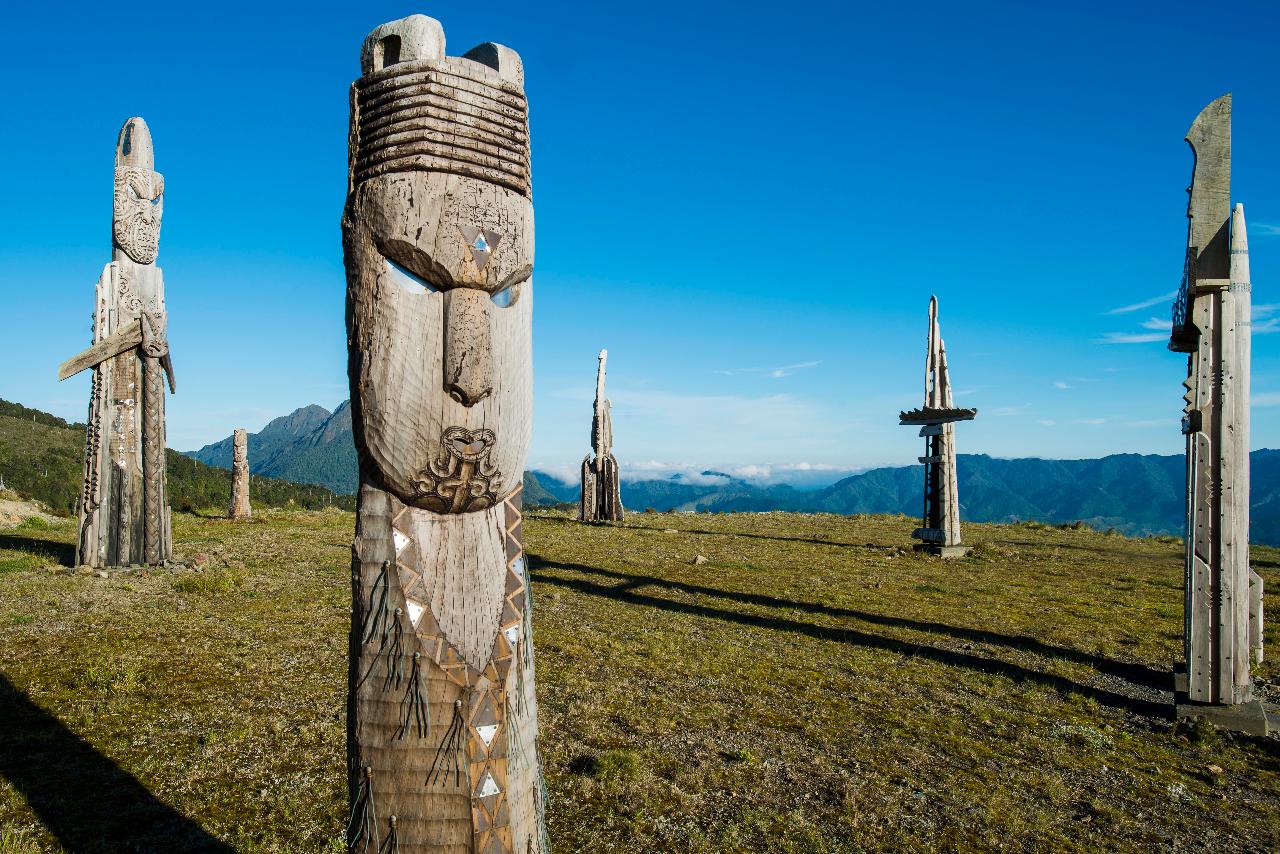 Duration: 4 Hours (approx.)
Location: Ruatoria, New Zealand, Gis
Product code: PV8K1L
*** If you want to join a tour within the next 3 days (72 hours), please contact us directly via
info@maungahikurangi.com or +64 22 383 5381
Meet your Ngati
Porou kaitiaki (guide) in Ruatoria at an agreed time before making your way to
the base of Maunga Hikurangi. You will then be transported by 4WD up to the
sacred site of Te Takapau a Maui.
During the ascent
and at the site, authentic stories providing insight into the local region are
shared, along with korero (talk) about each of the nine large pou (Maori
carvings) which depict the stories of Maui. A highly revered ancestor of the
Ngati Porou people and a huge part of Ngati Porou history.
As a token of your
time with us we would also like for you to leave a footprint of your visit and
plant a native seedling as part of our native tree regeneration programme. We
will also provide a small taonga (gift) which connects directly back to the
land and is an offering to you for your time being with us.
Minimum 1
ppl required (numbers can be combined with other tours)
Maximum 9
ppl required (maximum number of seats)
A light
kai (lunch) is also provided which are common local cuisines and tap into local
produce
Very Important
Information

This tour is dependent predominantly on weather conditions. Before
booking this tour please ensure that the weather conditions are suitable for the
date you wish to book the tour. Below is a link to a website that offers a 10
day weather forecast for the Ruatoria region. Please use this website to
determine the best day to do a tour.
If you are booking
long-term, a notification email will be sent to you 10 days before your tour
asking that you check the weather forecast to check conditions for your tour.
If weather is not suitable consider rescheduling to another date.